PNC Bank 2018 Christmas Price Index
Reimagining the classics with a whimsical and stylized twist. The price of the 12 days has gone up this year, reaching over $39,000. Surprising to me is the price of 7 Swans a Swimming - $13,125, wow!


Link to PNC site for up to date prices.
The Hartford YardGoats
The Hartford Courant's story on the upcoming season of their minor league baseball team the Yard Goats was accompanied by this double page illustration and a few small spots.
Illustrated Map for The Hartford Courant
National Parks Service
I was commissioned to create over 30 illustrations for the National Parks Jr. Ranger program and passport book.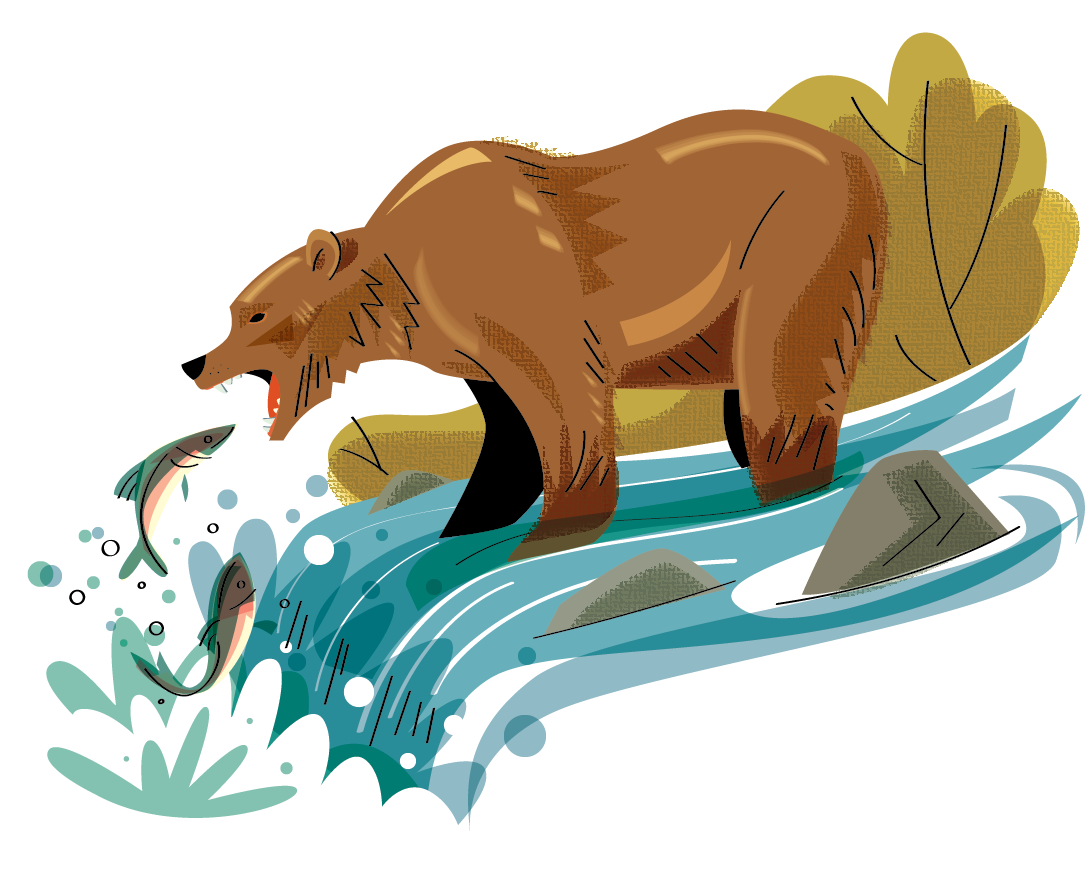 Grizzly bear at Katmai National Park
Everglades National Park.
Independence Hall, Philadelphia, PA
Barron's Magazine
Financial future of a pet insurance company is up in the air.
Wall Street Journal
Not always being there for your child isn't a bad thing.
German Words
Time for Kids magazine called in need of an illustration about some very long German words. With the text and balloons taking up a lot of the room, composing around the space made for a fun looking piece.
CD cover artwork and branding image.
Ollie Takes a Walk
Spread from self published childrens' book.
Mylan Corporation
This was one of 40 illustrations for an animated piece done for their annual meeting.
SAFE. Series of umpire signals for Boy's Life.
Big Burrito Group
Cinco de Mayo branding image for events throughout all Mad Mex locations.
Enjoying the slow life trend.
Variety of testimonials from different people for magazine article.
Pittsburgh Public Theater
Animal Friends
Animal companion resource center serving the needs of pets.